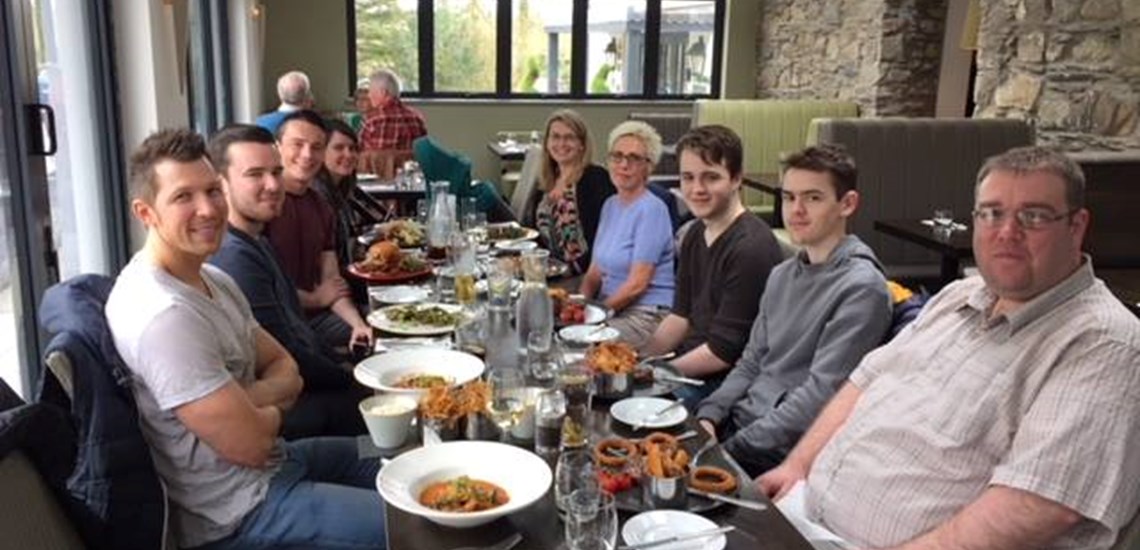 With 2019 now well underway, we thought it would be a fantastic time to look back over our 2018 with some of our favourite projects and moments from the year!
We started it all off by celebrating the 50th birthday of our longest serving employee! Helen is our Welsh Water Contract Manager and oversees the CCTV interrogator software. She has worked with the company for over 12 years!
In April, we saw a new addition to the team with Daniel joining as a front-end web developer. Daniel has now almost completed his first year at the company and has enjoyed working on a number of different projects for websites old and new.
Front-end website developments continued throughout 2018, with new websites for Ysgol Bro Gwaun and our long-time client P.D. Morgan, also a site upgrade for Pembrokeshire County Show. During April 2018 we released a new website for Milford Fish Docks, continuing our strong relationship with Milford Haven Port Authority, and later in the year we also put live a brand-new website for Milford Waterfront.

The summer was a busy period for us and it was fantastic to start it with the news that our two .NET developers Ben and Gwyn, who joined the company through our Student Training scheme, had completed their HNDs at Pembrokeshire College and would join the team full time.
Late Summer 2018 saw the release of the Welsh Rugby Union (WRU) Player Registration system, alongside the WRU's Coach and Referee Registration system. This was a major development and launch. Our .NET Development Team continued their relationship with the WRU throughout the year, later releasing an upgraded WRU Club Audit system and Referees App in September and the WRU Youth Transfer and Permits System in October, with new work now beginning on a number of exciting projects for WRU for the year ahead. 
September saw introduction of our own SportZone Streaming software, which provides expert video analysis tools to our sports clients, including the WRU and Welsh regions.

During October, our .NET Developer Becky returned to work following her time away on maternity leave. We were pleased to have her back and following a period of up skilling Becky achieved her ASP.NET MVC Certification. 
Away from the web work, we were delighted to take part in November's Pembrokeshire Dog Tourism Awards where we presented an award for the Best Dog Friendly Marketing Campaign. It was great to see so many local businesses working hard to promote tourism in our beautiful county.
Looking back over the year we had a great time with a mixture of old and new clients, redeveloping and upgrading projects and launching exciting new ventures too. We have a number of other exciting projects on-going across the team for 2019 including some interesting new App developments, and can't wait to share them with you this year!